If there's one thing guys could be better at, it's grooming. We're not saying every single dude allows their five o'clock shadow to reach a nine o'clock shadow (or worse), or that they go a couple extra weeks too long between haircuts, but, let's face it, lots of us get a little lazy with the hairy upkeep.
That said, one of the first things people (especially girls) notice is the head on top of a guys head — or lack thereof. Thinning hair is normal, with a bunch of dudes experiencing some sort of hair loss as they reach their mid-30s. What's important to know is how to deal with it, and shape your look to best fit your personality in order to give you confidence.
Since some people just aren't ready to go full Matt Lauer and shave all their hair off, the next best thing is keeping things nice, tidy and tight around the sides and up top. And, because we care about your appearance, here are some of the best razors to use when shaving your head — because, again, guys could be better at grooming themselves to stay handsome AF.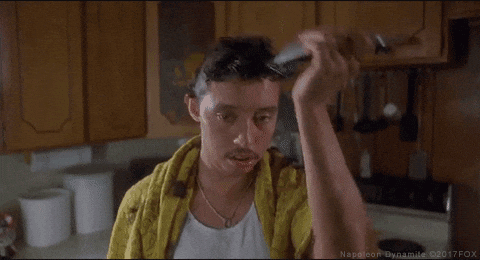 Head blade ATX
Want to know the best looking razor for grooming your hair? That'd be the Head blade ATX, which literally looks like it's a toy lawnmower just ready to trim all that hair of yours. Outside of the unique look, the thing actually works pretty damn well, too — which is really the most important thing. Use on your head or around hard to see spots like around the ears or neck and reap the benefits! With a metal spring that adjusts to the perfect length, this is a razor that's easy (and kind of fun) to use.
Andis shaver
Compact with a sleek design, the Andis shaver is perfect for the man who's looking to keep his short locks nice and tidy. Although it has a foil guard that is best served for the whiskers on your face — which means you'll have to clean it more frequently when using on your head — the Andis is an ideal razor to keep a smooth dome, keeping you looking fresh.
WAHL balding clipper
For those who are a little more amateur when it comes to grooming yourself, the WAHL balding clipper is probably your best bet. The most standard looking clipper of the options we've listed here, these puppies look like they've walked right out of your barbershop and into your bathroom. Complete with clipper oil to help keep the blades lubricated, the name itself spells out exactly what these WAHL balding clippers are meant for — cleaning your dome to absolute perfection. This electric razor has a powerful motor, but isn't too abrasive on the skin when being used. In terms of grooming yourself, this might be the gold standard.
Now that you've got an idea of how to better groom yourself, go forth and clean up all that unwanted hair, your lady will thank you later. After all, no one likes a hairy situation — get it?