Dating a stripper isn't every guy's dream, but it can be a fantasy that many of us think about — especially when it comes to watching porn or going to a strip joint. And, because it might sound like fun, even if not a real possibility, we're giving a few tips on how to make it happen.
Look, fantasies exist because, well, they're make believe. They're figments of our imagination that live in our minds and (rarely) ever come to life. That said, if dating a stripper is on your bucket list, you've got to separate yourself from the rest of the pack of guys who wish the same. So follow this how-to guide and don't let her dance her way off of your lap — or out of your life.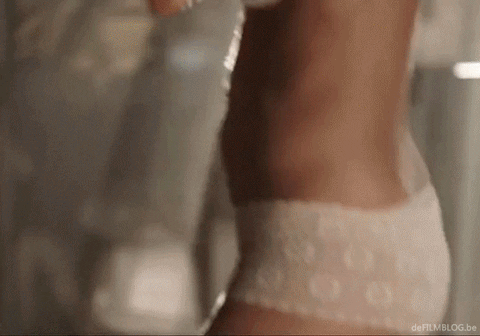 Find your club and become a regular
Look, we're not telling you to go to strip clubs all the time and blow your money, but, just as you would frequent a park or coffee shop of a girl you noticed a few times, becoming a regular at your favorite strip club should be on your radar. Of course, this is only if you really want to get to know a girl and try to hangout outside of the club, and not just make small talk with her while she gives you (and other guys), lap dances.
F*ck cliches
Now that you've identified the girl you're interested in, it's time to lose that mindset that insists she's, uh, wild and crazy just because she's a stripper. Sure, she's probably not a librarian during the day, but she's also not a porn star who's making money for sex. Chances are she's earning good money to help pay for her career, school or something else, while also being extremely comfortable and confident in her own skin, while also being sexual.
Focus on her
If the girl you want is on stage, for goodness sake, do not sit back and allow some other stripper flirt with you. Instead, get your ass right up to the front of her dance and throw money her way. Showing her interest while she's on stage will lead to some flirty conversation — even if there are a bunch of other guys sitting around, too — and will, more often than not, lead to her coming over once her dance is done to continue chatting.
Ask the right questions
As we all know, plenty of these girls are looked at — and, sadly, treated like — nothing more than a piece of meat by a lot of guys. First off, screw those dudes. Second, now that the two of you are talking off of stage, ask her things like what she does when she's not working, how she became a stripper, what her favorite things about stripping is and then, when she's comfortable, ask for her real name. If she's into you, she'll tell you and keep flirting. At this point, buy a lap dance and keep the chats going. This alone time will cost money, but what date doesn't?
Swap numbers
OK, you've gotten her attention and she trusts that you're not the shady dude just trying to meet up after the club closes. After giving her some money for a lap dance — say, $200 or so — it's time to ask for her number. Again, assuming you've made an impression, she'll be into the idea. After getting her digits, make sure you tell her goodbye and that you'll text in the next few days. Leave the club and go about your night, now's not the time to overdo it or pay other strippers for lap dances.
Take her out
It's important not to judge her, guys. She's a stripper at night — and that's how you two met — but that doesn't mean she's open to getting her clothes ripped off and should be treated any differently than any other girl. Be a gentleman and forget about her occupation.