The biggest orgy in the world was attempted by nearly 400 people, and, sadly, it fell short of the sex record it had hoped for. That doesn't mean we couldn't pay acknowledgement to the attempt, though, which, let's face it, deserves a round of applause from all of us for even trying.
According to Men's Health, the biggest orgy ever was recorded by a whopping 500 people during a 2006 session in Japan. Hoping to bury that record at this year's Menage Life's Sin City 8, participants were expecting to become part of the sex record books in grand fashion. Unfortunately, logistics ruined the grand plan, with "only" 375 able to attend this year's orgy, which, clearly, is less than the aforementioned world record.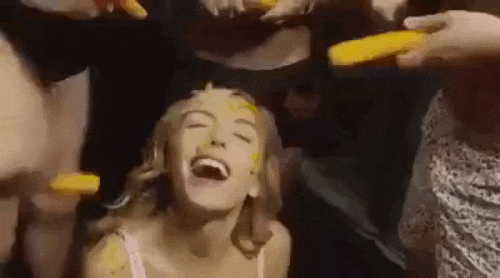 Although the group didn't meet its goal, those who were able to participate still seemed as if they had one wild time, according to a statement from the Menage Life team, via Men's Health.
"We didn't beat the world record — but we were still able to host a pretty amazing event, considering the circumstances our team had to overcome," the Menage Life team said in a statement. "We want to thank our guests, community, and partners for rallying behind us during this experience."
To catch you up to speed, when it comes to the "circumstances our team had to overcome," the group had been aplenty. The most critical one may have been the location of the entire thing, as the biggest orgy was originally supposed to take place at the Embassy Suites in Las Vegas, but the hotel yanked the event a few weeks prior to it happening. The decision by the hotel group was largely due to moral standards.
"When we became fully aware of the nature of the functions intended to be held at the hotel, we advised the group that the events were not consistent with the standards and environment we support and consequently will not be permitted to take place at our property," the management team at Embassy Suites told The Blast in a statement.
Well, talk about a bunch of noobs, right? Kind of kidding.
That said, just because the biggest orgy didn't meet its goal this year, that hasn't stopped the Menage Life group from staying motivated to try and break the esteemed sex record at some point, even saying that they're destined to attempt again at net year's event, per their official statement.
Menage Life "looks forward to beating the record next year at Sin City 9," the release says.
There are life goals and there are world records that are fun to be part of, so here's to those who participated in this year's event and, more so, are looking forward to become part of history by this time next year. That persistence is appreciated.