There are plenty of popular sex positions that every guy tends to try out, but, overall, is there one that's more popular than another? That's a question many people have probably asked themselves at some point in their lives — and, thanks to a little research, we have a little more information on an answer.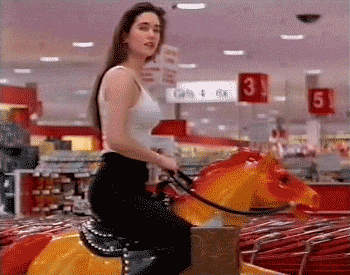 The website ZavaMed.com polled 2,000 people in both Europe and the United States, interested in finding their favorite sex positions, which ones they want to try the most and how those break down between genders and location. The results? Well, as you might have imagined, we're all a bunch of freaks when it comes to bedroom activity. Take a look at some of the popular sex positions in the world, per the study.
As the results from the study shows, the top-3 favorite/most popular sex positions were doggy style, missionary and cowgirl — and it was quite a large margin. That said, the other options all seemed to be level, with only a few percentage points separating holding legs up and tabletop sex.
Of course, the results could be skewed by gender, so take a look at how girls and guys ranked their preferred sex positions, per the research.
As the results in the graphic above show, girls and guys are pretty similar in how they choose their top-3 positions — with some sort of combination of doggy style, missionary and cowgirl for both. After that? Well, things get a little more kinky, with girls preferring sex with their legs being held up, then spooning and, hell yeah, 69ing!
For those wondering what popular sex positions both men and women want to try, well the study also asked that. Keep these in mind for the next time you get down and dirty, guys, because your girl may curious about doing it, but doesn't have the confidence to go ahead and ask.
See, as we mentioned above, people are (not so) secretly freaks in the sack! This is some helpful info to know.
Finally, the study wanted to see which parts of the world prefer various sex positions, with places around Europe and the United States definitely favoring doggy style — as the results above showed. Is anyone surprised? Who doesn't love doing it from behind?
The research definitely helps give an idea of preferences between both girls and guys, as well as experimenting with new things. To see more, head on over to ZavaMed.com, which has a few more facts and figures from their study to help understand popular sex positions and preferences.