Making a sex tape is something that we all dream about, putting our bedroom fantasies to the test and fulfilling those wild scenes in pornos, but it's not always easy to successfully pull one off. Sure, it might seem like all it takes is some raunchy imagination and a willing girlfriend, but it can take more than that to get it right.
For those dudes out there who want to make a sex tape but just can't seem to dive into the deep end and actually do it, this article is for you. We promise you that, after reading it, you'll get the confidence you need in order to pull one off — and your girl will love you even more for it — so pay close attention and, hell, take notes if you need to, 'cause this is how to successfully make a sex tape.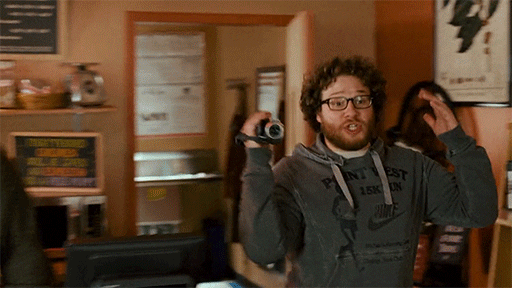 Make sure your girl's into making a sex tape
Before even beginning to think a sex tape is a possibility, you'll have to get consent from your girlfriend or partner before investing in equipment and planning. It's actually a little hotter — and easier to broach the topic — in the heat of the moment, but that's not always the best move; especially if there's booze involved. Bottom line: make sure she signs off on the idea and knows it's happening.
Have good lighting
OK, so now that your girl's onboard with the whole sex tape idea, the last thing you want to do is film the thing and not be able to see it. Nobody really loves seeing themselves naked — you know, with all those weird angles and stuff like that — but this may be your one shot at making a sex tape, so don't waste the opportunity by making it too dark in the room to see anything but a couple of silhouettes making noise.
Get a good camera
We're not saying you've got to go out and get some high-end, super HD camera that shoots in 4K, but you do want to make sure your equipment isn't a piece of crap. Sure, most people will just use their phones — which actually have pretty good cameras — but, if you really want to bring your A game, get a camera and a tripod and make the thing look professional.
Have fun with it and explore fantasies
Now's not the time to just sit back and have missionary sex for 15 minutes, guys. It's a sex tape you're filming, so experiment with you and your girl's sexual fantasies and get that inner pornstar inside of your head out. No, you won't necessarily perform like some stud who has sex with a gorgeous girl, but that doesn't matter, because this sex tape is for you two to enjoy.
Avoid any pressure of performance
As mentioned above, you're not Peter North here, so don't put any pressure on yourself to perform as such. Likewise, remind your girl that she doesn't need to do anything differently when the tape is rolling, and that making the sex tape is just to have fun and experiment with something new. It'll probably end up being a bit grainy and won't have high production value, and that's OK.